EVENTS
Heyy you!!! Yeahh you!!!
Checkout for our events and make sure to participate in it!!!
Events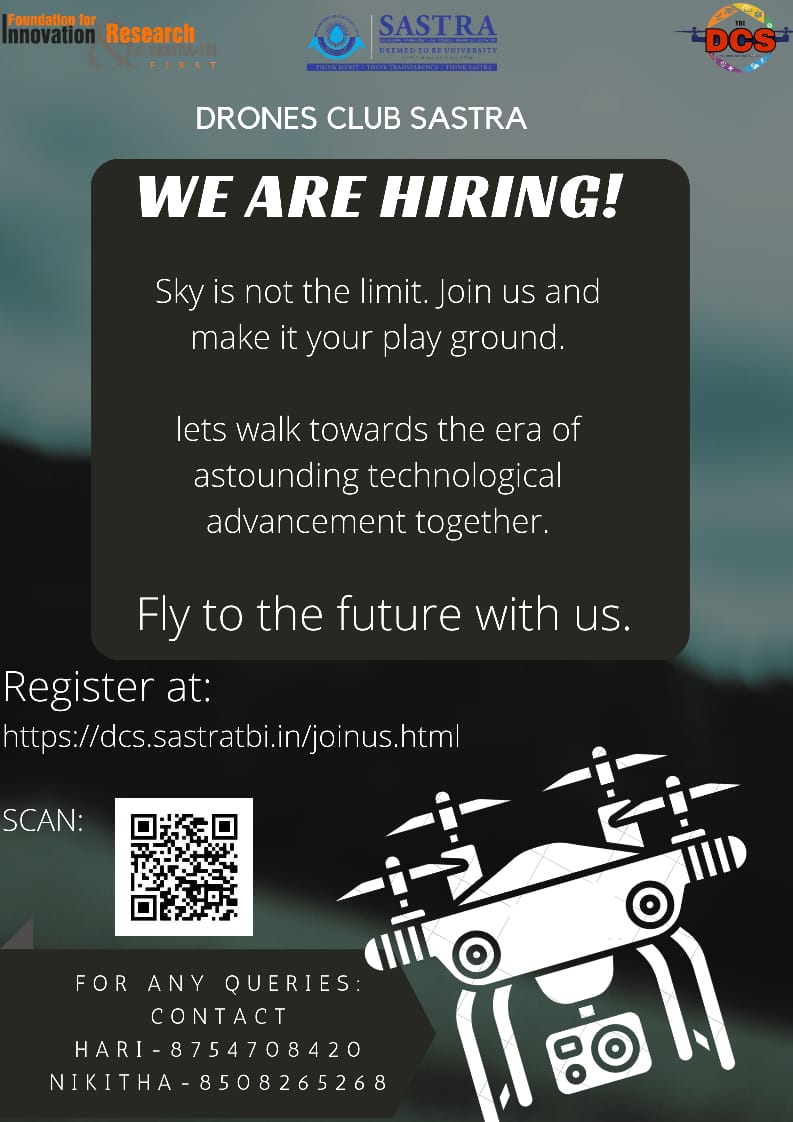 With a population of 8 billion people, the world may be suffocating at times. However,
when you see the same world from the bird's eye view, you can seen it's hidden beauty.
Expand your perspective. Join dcs.
Feb 15 •6:00 PM To Feb 17 9:00 PM
Register Here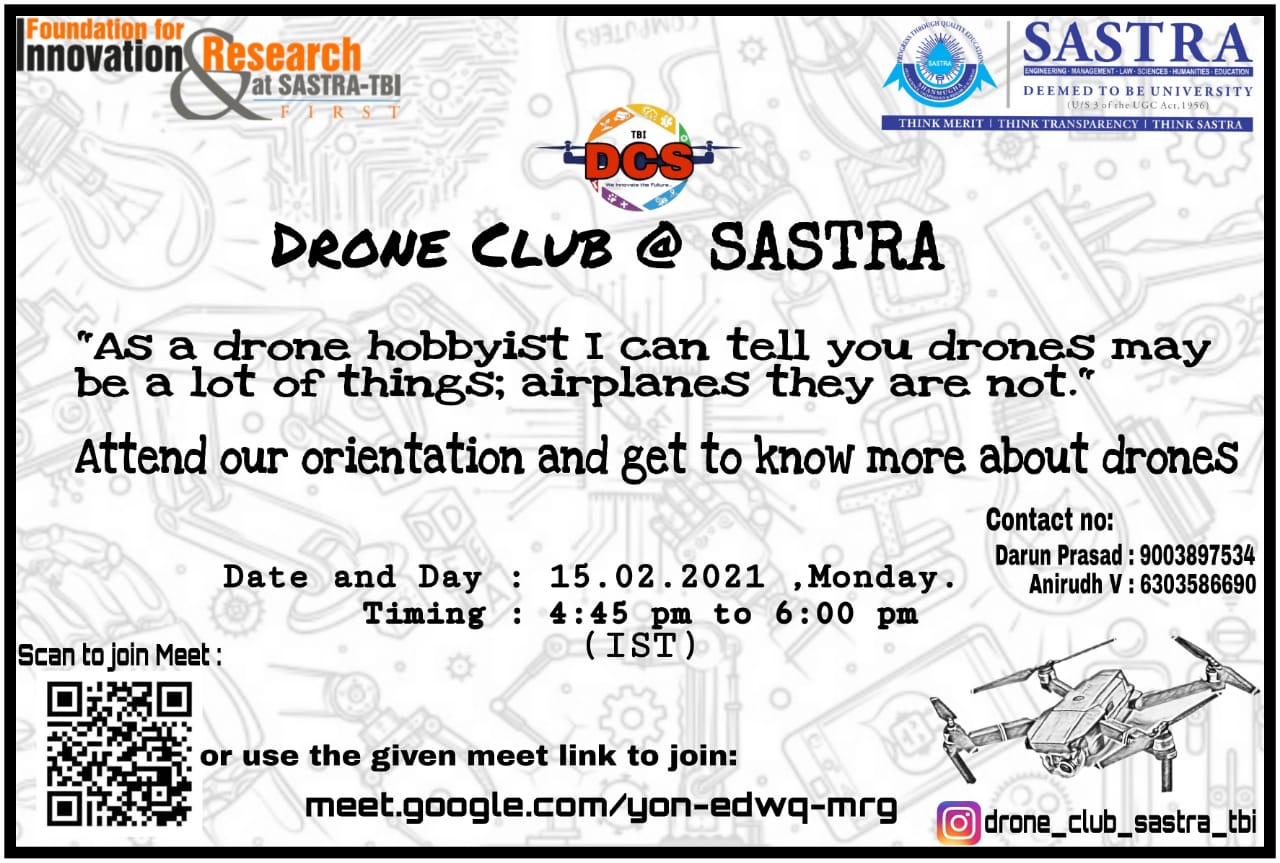 Aeroplanes are the past. Drones are the future. The focus of innovations and investments need to shift
from slogging innovations like phone to drone type innovations to solve real life problems. So here's your
chance to make that change take a step to innovate the future. Join us on the Orientation session.
DCS Orientation
Monday, Feb 15 • 4:45 – 6:00 PM
join here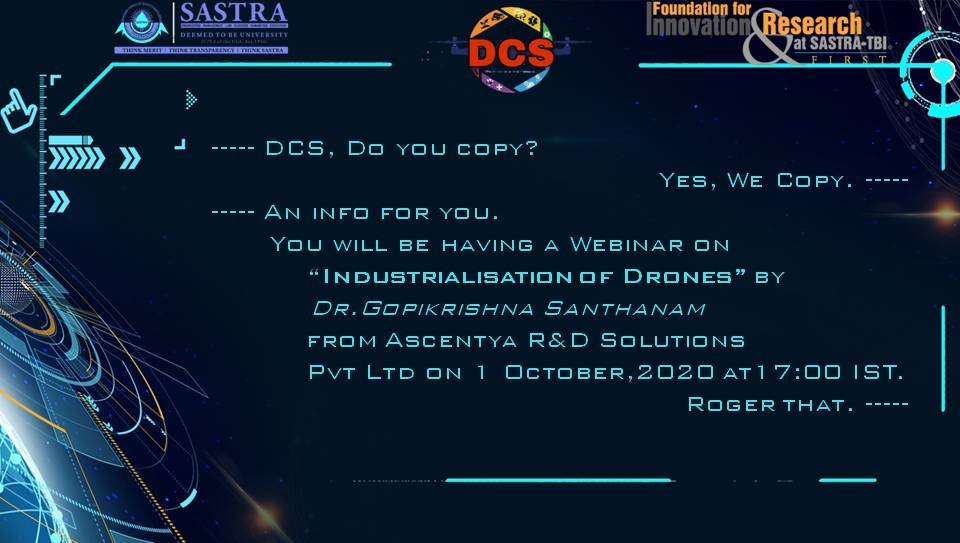 Hello Guys!!
We have a Webinar on "INDUSTRIALIZATION OF DRONES" by DR.Gopikrishna Santhanam from Ascentya R&D Solutions PVT LTD
On 1 October,2020 at 17.00 IST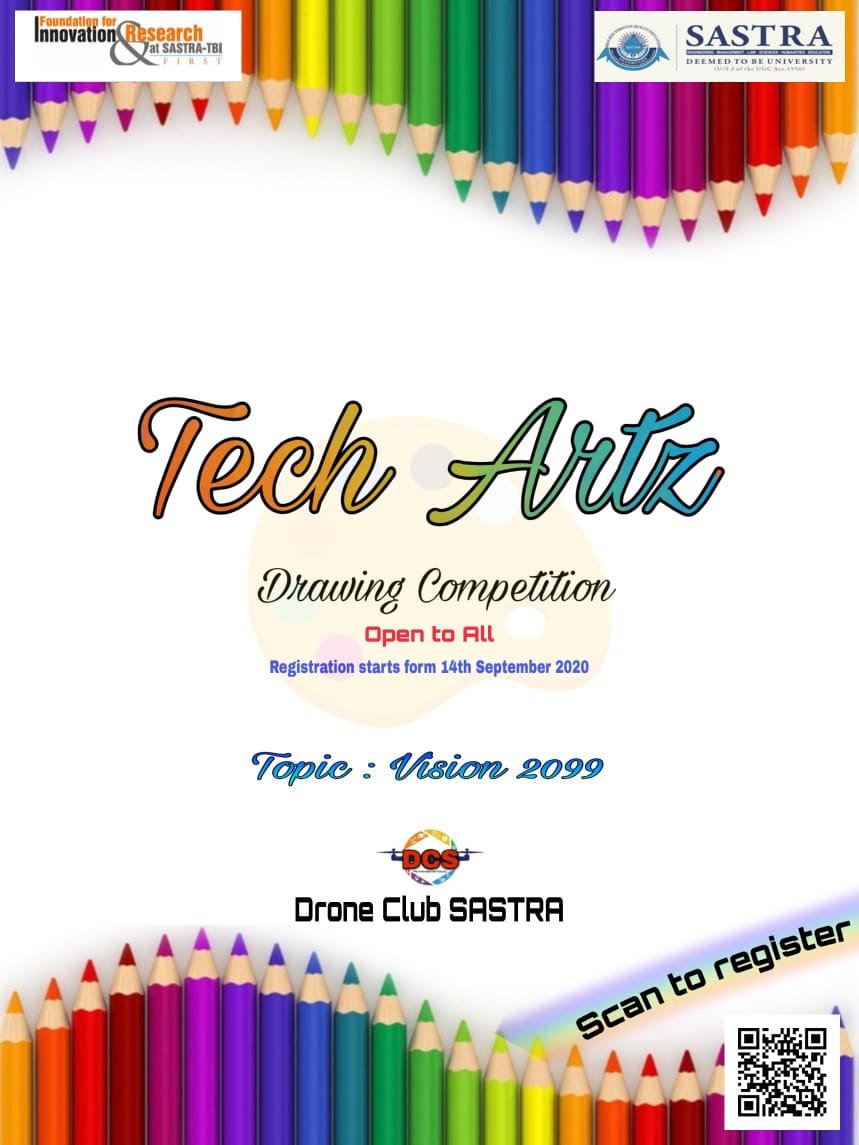 Ahoy guys!!!
A art competetion which also shows the artist's futuristic vision on our technology and development.
Topic: Vision 2099
Judge: Mrs.Millie basu Roy(Senior Art Professor, North London)
Click here to Register.
Last date to Register: 20 September, 2020.